Recent Work

Property Listing & Customer Management Relationship (CRM) System, Mapping & Reporting System, Website Design & Programming
Evolution Ventures is a commercial real estate leasing company that specializes in retail brokerage, tenant representation and consulting services in the urban markets of South Florida including: South Beach, Miami Beach, Aventura, Coral Gables, Coconut Grove, Downtown Miami, Sunny isles, Brickell, the Biscayne Blvd. corridor and Hollywood.
Caprinova and partnered agency worked with Evoluton Ventures to develop an intrique and one-of-a-kind customer relationship management (CRM) system named SCOUT®. With Evolution's increasing properly listings and clientele data management requires, the stage was set to built a complex CRM which handles critical information to manage the office's daily tasks. From interconnected advanced search/filtered queries and reporting schemes to lists and mapping features that can pin-point locations with vidal property data to manage day-to-day workloads. Evolutions' Scout® is simple to use yet a powerful system to manage your commercial real estate leasing system.

Product Inventory & Multi-Functional Pricing System, Search Engine Optimization & Marketing, Custom Shopping Cart System, Customer & Shipment Tracking, Billing & Invoicing, Content Management System (CMS), Identity, Website Design & Programming & Maintenance
Buy Now Blinds, is a South Florida company offering many of the industry best and state-of-the-art quality window treatments; custom made real wood blinds, faux wood blinds, cellular shades, vertical shades and motorization shades at affordable prices.
Caprinova developed an easy, user-friendly and comprehensive website with custom content and customer management system tools into one package to attract new customers, increase sales and revenue. BuyNowBlinds' unique e-commerce cart system and content manager features includes: product inventory & pricing control, sales tracking, product/shipping tracking, production labeling, sample tracking and much more.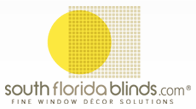 Product Inventory & Billing/Invoicing System, CMS, Identity, Search Engine Marketing (SEM) & Optimization (SEO), Website Design & Programming & Maintenance
South Florida Blinds, is a subsidiary of BuyNowBlinds offering custom made quality window treatments for local consumers in Miami-Dade, Broward and West Palm Beach counties. They also offer excellent full-service on-site installation & measuring and free consultation by certified installers and sales personnel.
Caprinova designed and implemented an attractive and consumer-friendly website targeting South Florida residents. South Florida Blinds seamlessly integrates into the BuyNowBlinds main core content and customer management systems with additional features such as: dynamic product ordering tool with product specifications and customer info with sidemarks, email-and-print-ready quotes and invoicing.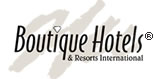 Backend Reservation Tracking & Loyalty Program System, Search Engine Optimization, Website Programming & Maintenance
Boutique Hotels & Resorts International is an alliance of independent, selected boutique hotels and resorts from around the globe. A collection of Emerald, Sapphire and Diamond rating destinations with sophisticated amenities and personalized service that meet your boutique lifestyle.
Caprinova continues to work side-by-side with Boutique Hotels on brand recognition via a variety of technology tools and assist its many boutique member hotels with smart and easy applications to better suite their customers need and accomodations via the web.

Mobile (SMS) Property Listing & Reporting System, CMS, SEM & SEO, Website Design & Programming & Maintenance
Text 4HOME is a software application that helps Realtors® communicate better with buyers. The SMS (text-messaging) service retrieves all pertinent information about a property then connects the potential buyer and Realtor through email or agent-alerts with custom properties or multiple MLS listing sources and much more.
Caprinova worked with Text 4HOME to develop an SMS interface where the potential buyer searches properties via keywords, normal search strings, unique MLS identifier and many more search algorithms for local region or nation-wide listings. The SMS application also utilizes smart techniques to locate the mobile user's approximate location and Mobile Lock to lock-in a mobile number and exclusive contact. The administration manager for the SMS full-application service includes features such as: live/test simulation environments, SMS multiple-blast messenger, property filters, carrier and area code control, agent-alerts, custom property entry or large data feed importing tool, Realtor-user management, an Agent Roster for rotational Realtor listing, traffic and reporting tools.